History of the Facing the Future
МІМ is a Business School that is constantly changing and developing. When we study future trends and forecasts, we prepare ourselves for answering new challenges. And it is these new challenges that inspired us to launch the Facing the Future International Educational Forum.
The Forum has been held annually since 2019.
It is a non-commercial project. Funds collected during the forum will be sent by the business school to various educational projects.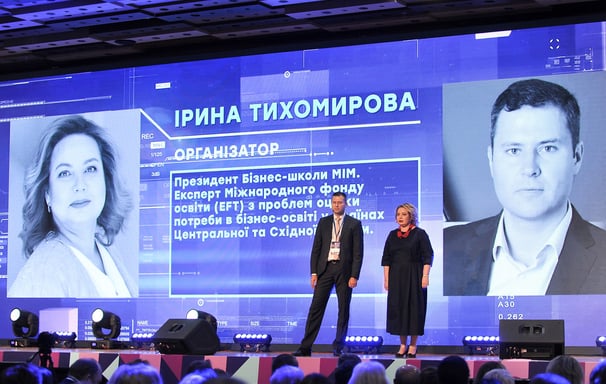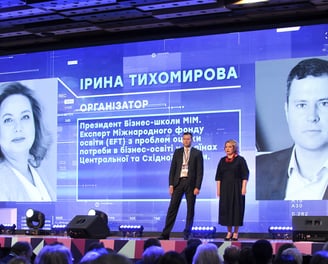 Among the speakers at the forum was Yuval Noah Harari, Jeetendr Sehdev, Christopher Cordey, Olexander Dombrovsky.
Forum Moderator - Virginijus Kundrotas and Vyacheslav Pokotylo.
















2020 challenged many established business concepts. Finding ways to support the competitiveness of companies and countries has also become critical. Almost 25 years ago, Michael Porter stated that operational efficiency cannot compete with true strategy for competitiveness. But now it seems that sustainability and sustainability have become the main problems of companies and economies. Those issues were supposed to backdrop the discussions at the European Chapter of MOC Network conference which was planned to be conducted this year in Kyiv, Ukraine. However, the COVID-19 outbreak changed our plans. In response, the International Management Institute "MIM-Kyiv", this year host of the event, moved it online.
Among the speakers at the forum was Oleksiy Danilov, Prof. Michael E. Porter, Prof. Arturo Bris, Pavlo Klimkin, Prof. Christian Ketels, Prof. Piet J. Naudé, Oksana Markarova, Prof. Zbigniew Bochniarz, Prof. Marzenna Weresa, Prof. Fernando G. Alberti, Prof. Örjan Sölvell.
For two days was discussing the ideas on how competitiveness and its drivers are changing, and how competitiveness affects the social progress.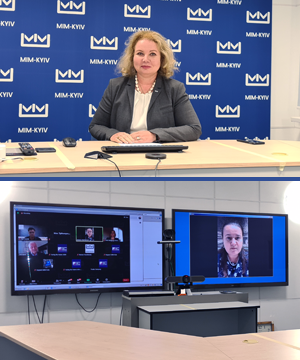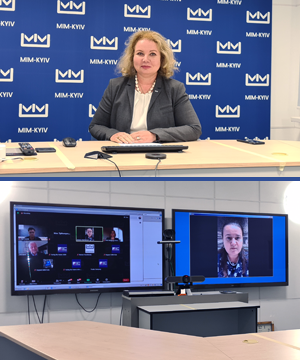 Presentation by MICHAEL E. PORTER, Prof. Harvard Business School
Presentation by Prof. CHRISTIAN KETELS, Visiting Executive at Harvard Business School, Vice-Chair of the Board of Directors of the Innovation Fund Denmark
Q&A session by Prof. ZBIGNIEW BOCHNIARZ, OKSANA MARKAROVA, Prof. PIET J. NAUDE, Prof. MARZENNA WERESA
Presentation by Prof. MARZENNA WERESA, Dean, SGH Warsaw School of Economics
Presentation by PIET J.NAUDE, Director of the University of Stellenbosch Business School (USB)
Presentation by OKSANA MARKAROVA, Ukrainian financier. Served as the Minister of Finance of Ukraine in 2018-2020
PANEL by: Moderator - Prof. CHRISTIAN KETELS; Panelists - Prof. ARTURO BRIS, PAVLO KLIMKIN, FERNANDO ALBERTI
Presentation by Prof. ÖRJAN SÖLVELL, Director, Center for Strategy and Competitiveness (CSC) at the Stockholm School of Economics (SSE)
Facing The Future. Inspiration Forum is a unique event in which we will combine business with contemporary painting, conceptual fashion, interactive theater and music.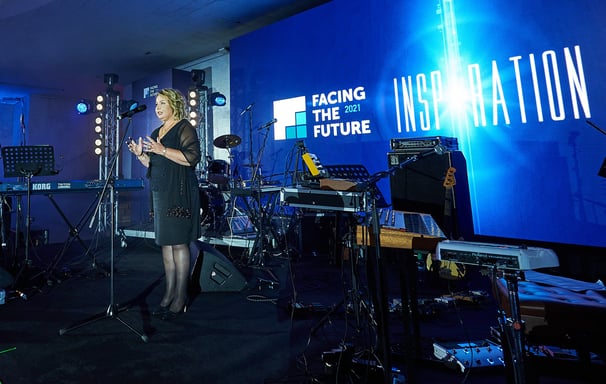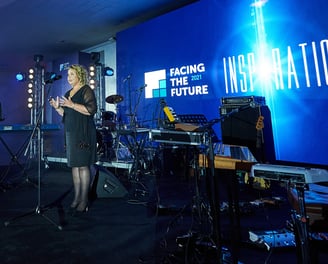 The following projects were implemented at the forum:
Curated exhibition of the works of outstanding Ukrainian artists "Micro-moments of connections" by Olga Melnyk, researcher of media and visual culture, and insights on investments in art

Fashion show by Anastasia Bratkova, founder of the "OVERALL" brand, directly from Ukrainian Fashion Week

Improvisation of playback theater "Vne Vremeni"

Performance of the musical group "8LIS5" (ex-members of Okeanu Olza and Esthetic Education)

Networking, buffet and DJ accompaniment.